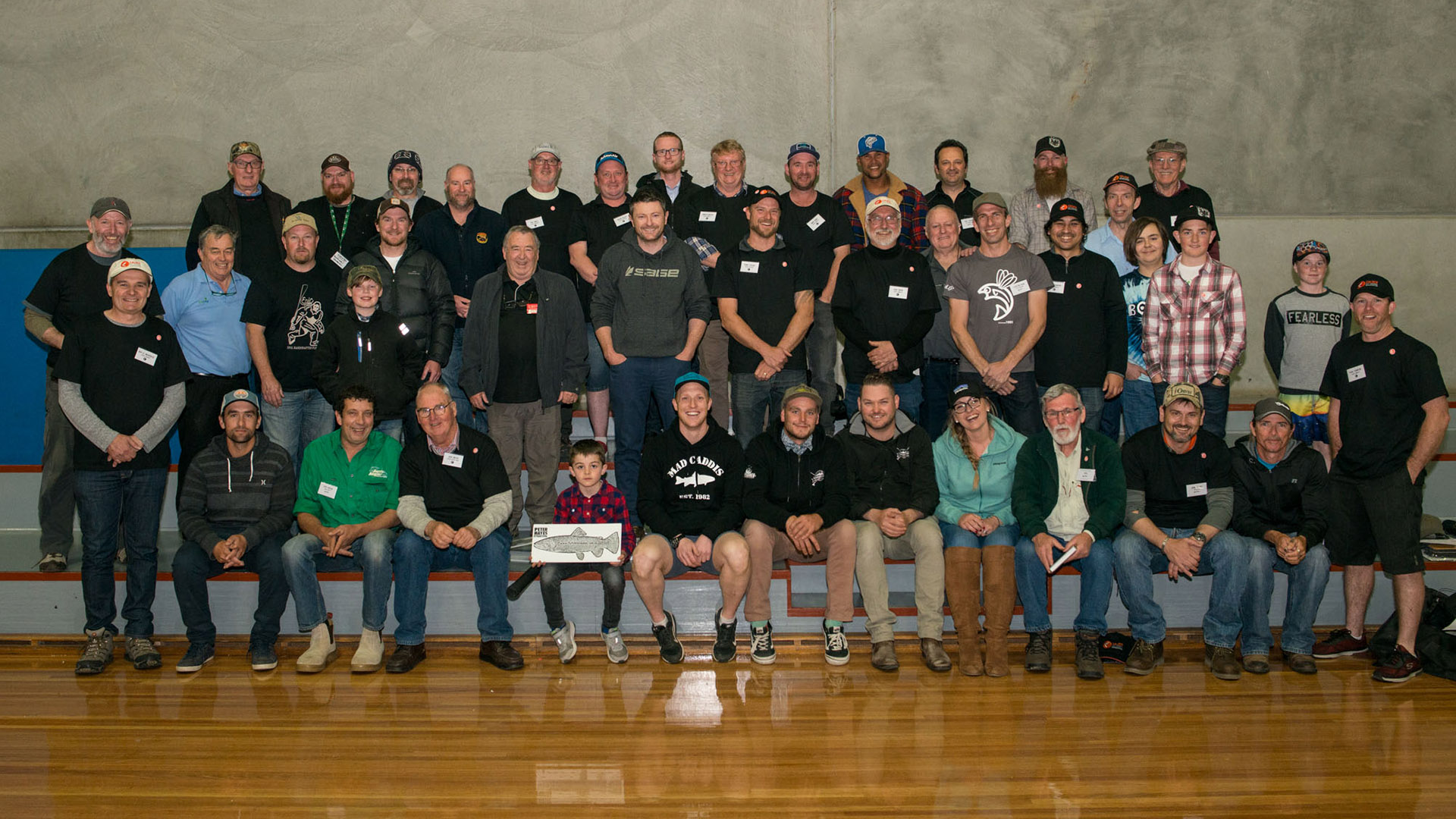 A hugely successful club open day, held at Buffalo Stadium at Woodend VIC on Sunday! The committee would like to thank all the presenters, sponsors, exhibitors, volunteers, members and general public for making the day truly memorable.
Approximately 300 people, both new to the game and old hands, came through the door.
Thank you to David Anderson twigwater.com for the images and observations.
The day started brightly with a really informative presentation by Ross Virty Virt of Kaos cod flys.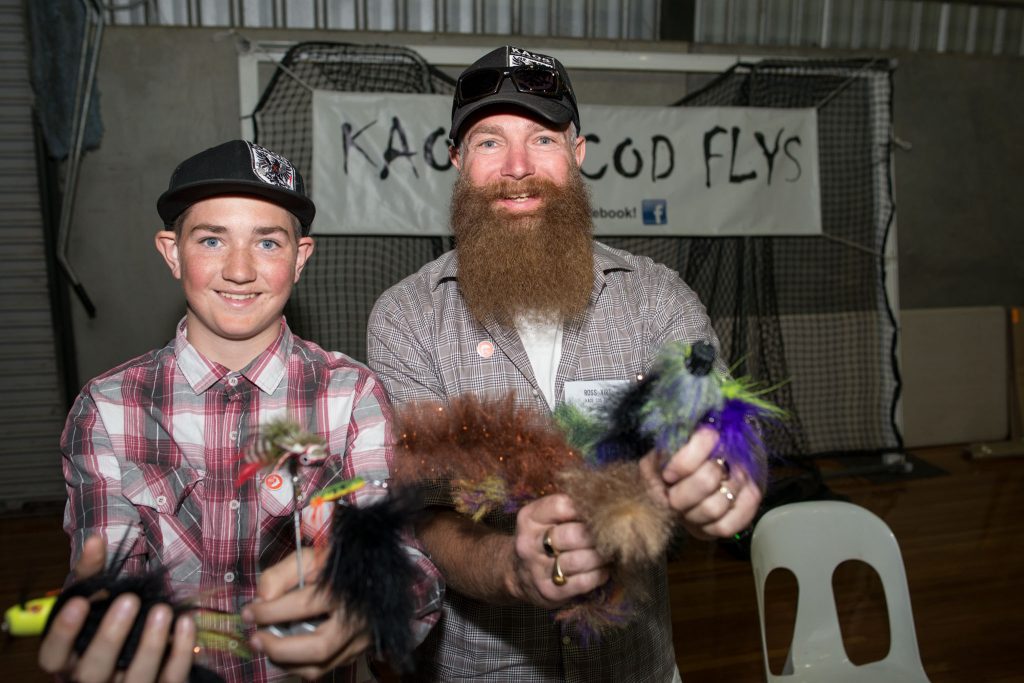 There were casting lessons for all ages with Kristina Royter (She Loves it Outdoors), Australian Casting Champion John Waters, Ted Whittam and Andrew Connell.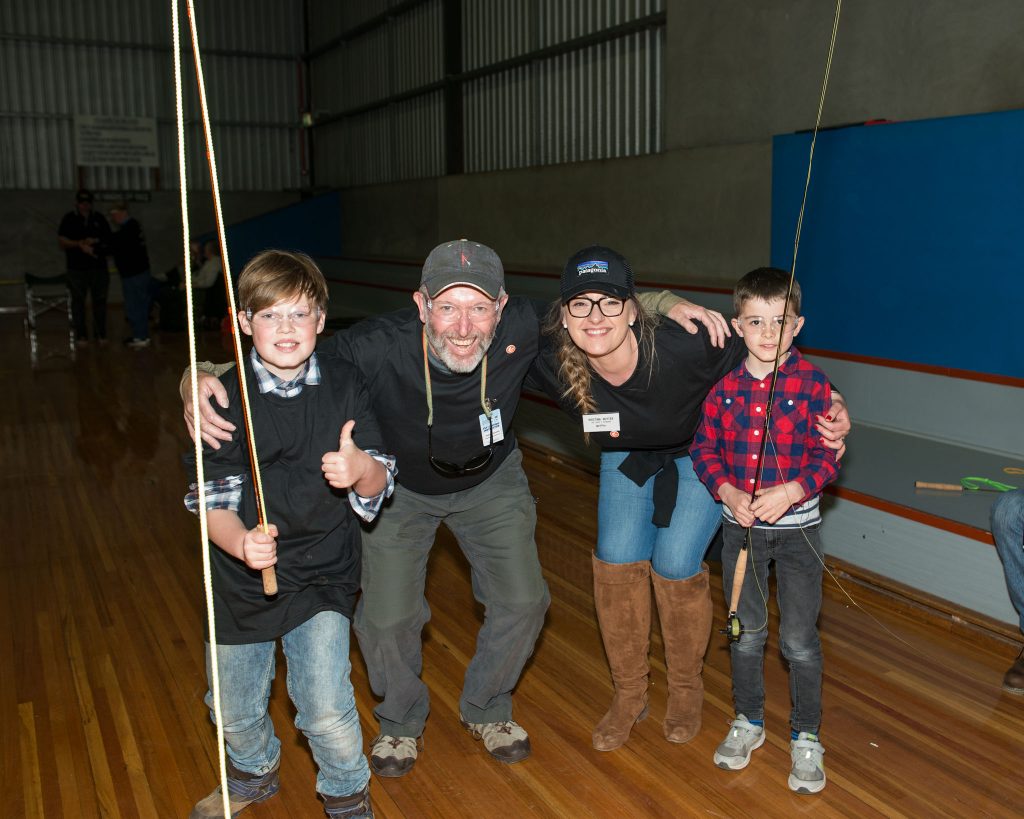 Lunch time saw a cool presso by relaxed saltwater North Queensland guides Dave Bradley and Clint Isaac from Australian Flyfishing Outfitters.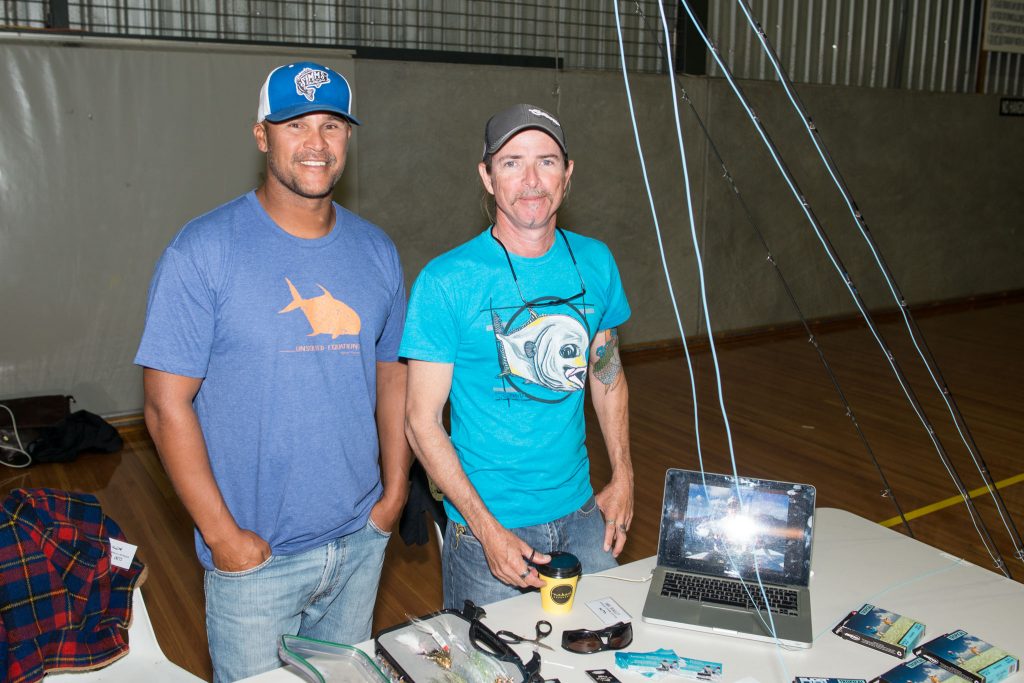 A stand from world class magazine FlyLife – manned by co-owner Leighton Adem. As well as a stand all about fly fishing holiday travel run by Jimmy Lafferty from Fly Odyssey.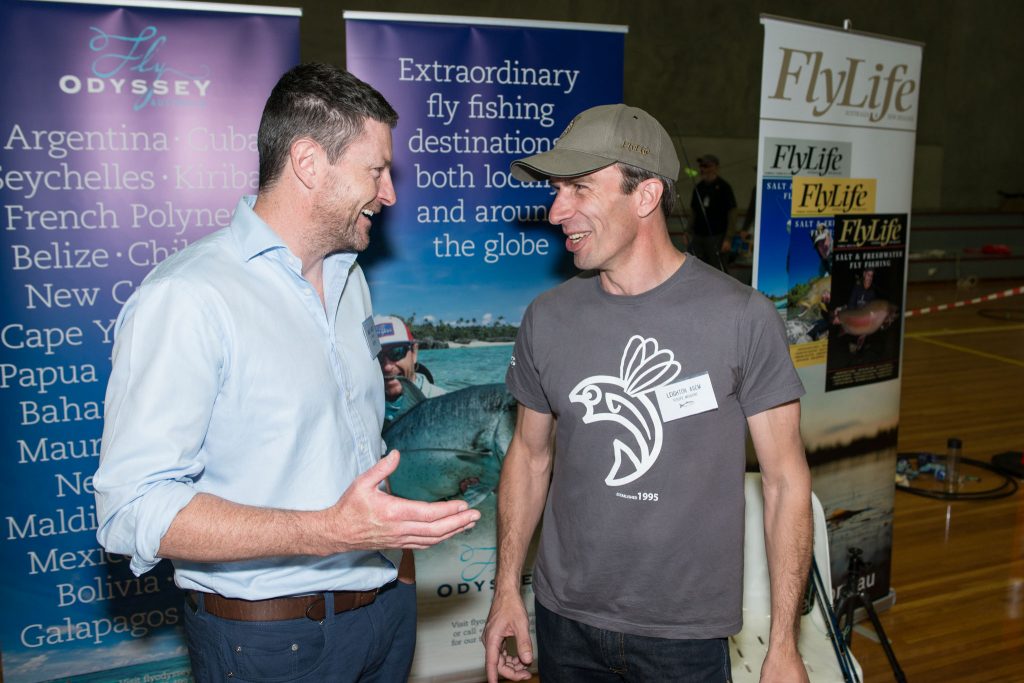 A full display of awesome Harfin Fly Reels Australia manned by the man himself Ash Dunsmore.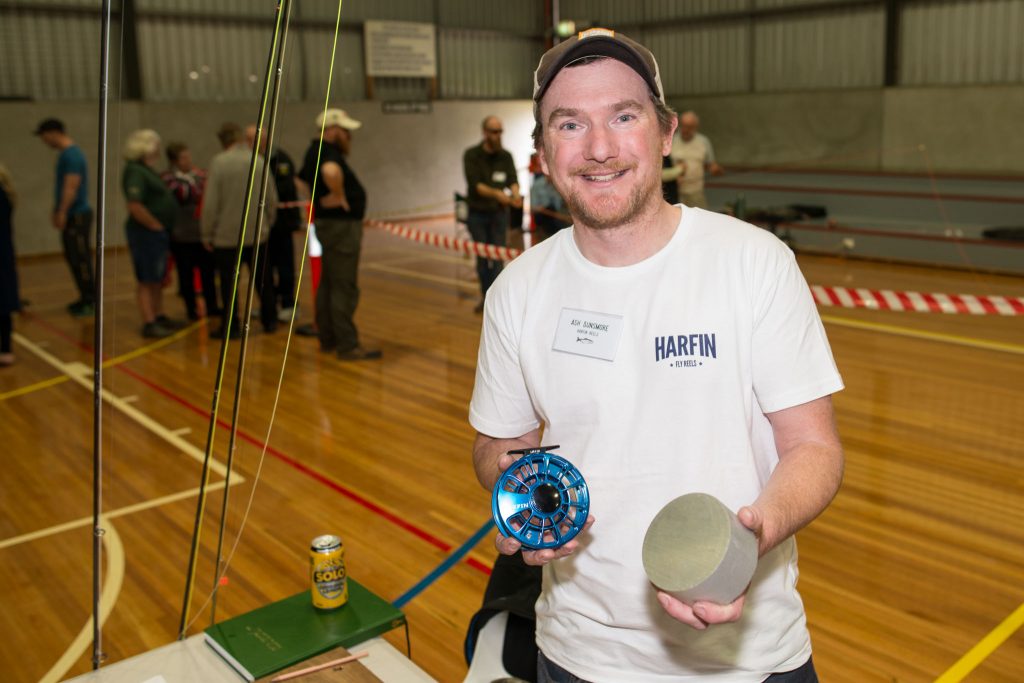 A great selection of custom Hard Core Element rods from Tony Liparota.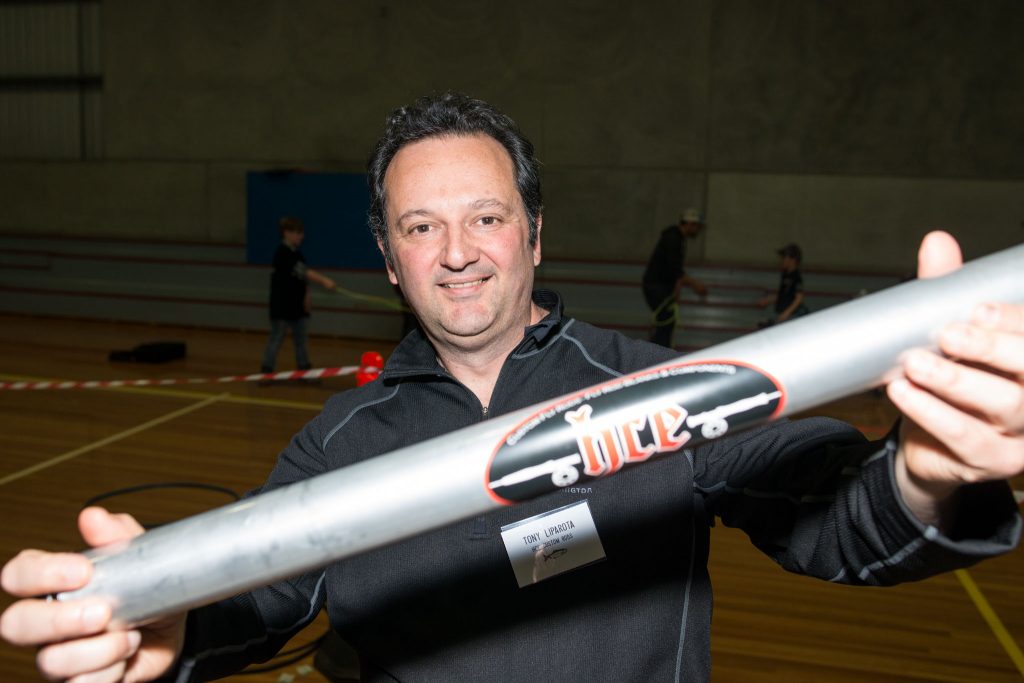 Fly tying and artistic works were on show thanks to Mick Hall and Trevor Hawkins.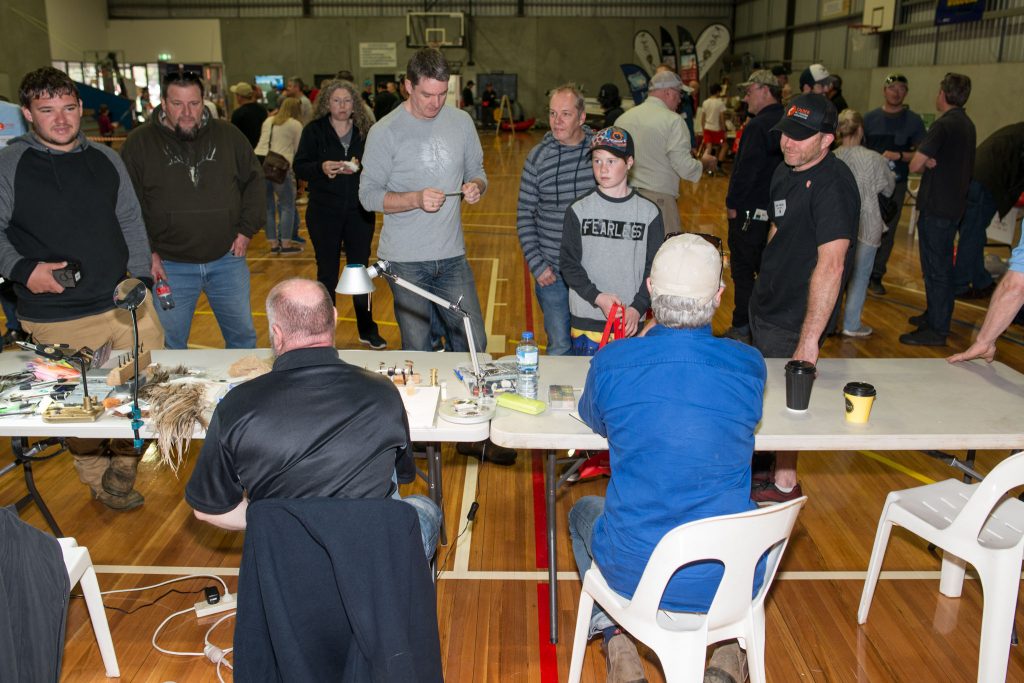 Tonic Eyewear were looking sharp and hangin' with the homies!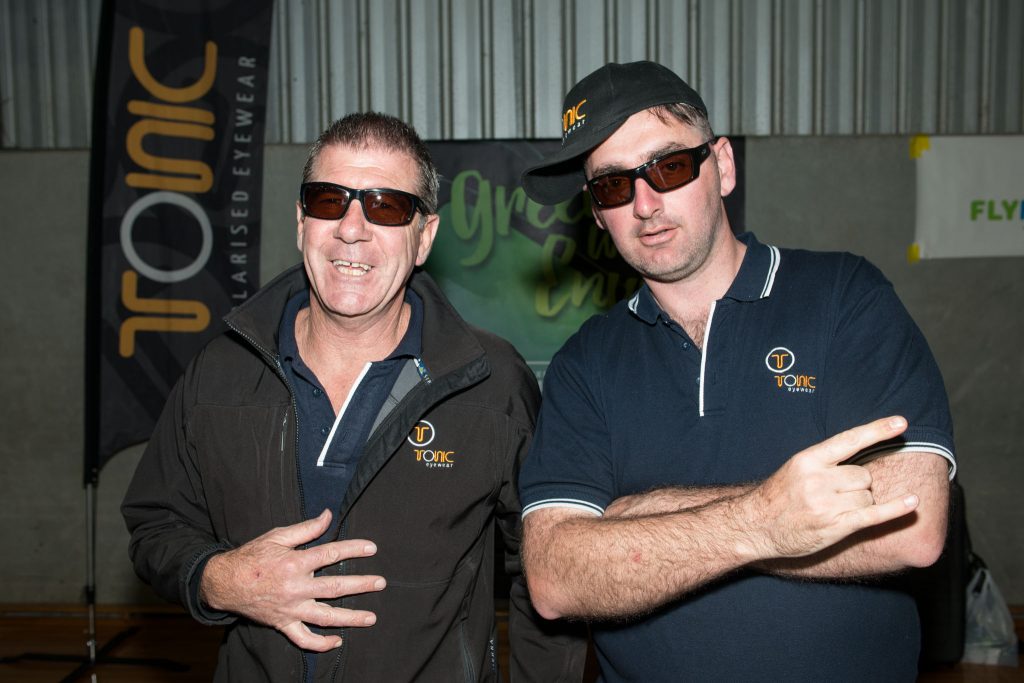 Cane rods of the past on display thanks to David Anderson of Unstoned Cane.
Calder member and fly tragic Mark Thomas was loving it!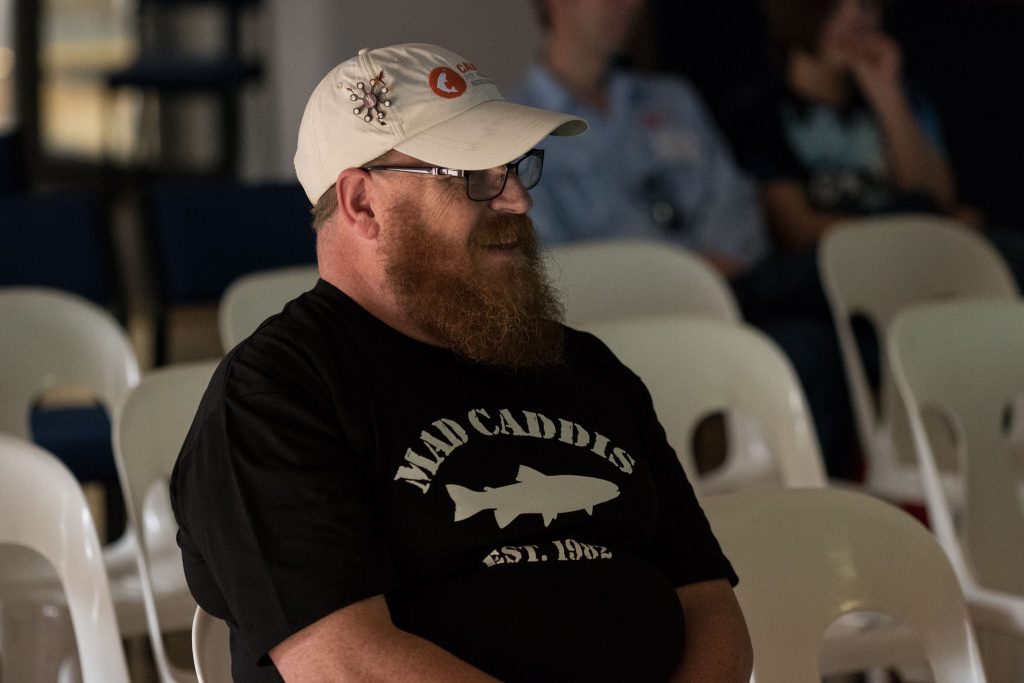 Thanks everyone for a great day!