Sponsors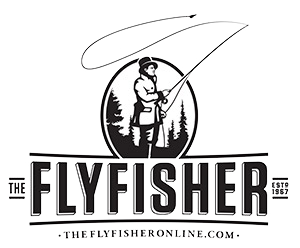 The Flyfisher
The Flyfisher Online, known as the Compleat Flyfisher for more than 40 years, has been Australia's source of quality brand name fly fishing gear and expert advice. To evolve into the modern era, we've simplified our name to The Flyfisher and built Australia's best fly fishing web site.
We pride ourselves on offering you, the customer, the best in service and provide you with the worlds best fly fishing gear. If we don't sell it there's probably a valid reason why. If you can't find what you're after here, we'll jump through hoops to get it for you.
Our inner-city fly shop is world class and unlike any other fly shop in Australia. You'll find everything you're after and a whole lot more. Our staff fly fish extensively and are up-to-date with what's happening in your local area and they have the knowledge to help you plan a successful trip locally or abroad.
In time, this will become the address for all your fly fishing needs. Enjoy looking around the site and we hope you'll visit our Melbourne city store and say hello. At this stage, not all our products have been uploaded to the site, so keep checking back regularly. For unbiased information on products or anything fly fishing related, please pick up the phone and call us or drop into the store. Believe it or not, talking fishing with you is the best part of our day!
The Flyfisher
Lvl 2, 383 Flinders Lane, Melbourne, Vic, 3000 Australia
Web: theflyfisheronline.com
Phone: (03) 9621 1246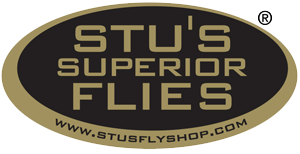 Stu's Superior Flies
Stu's Superior Fly designs for freshwater, saltwater, warm water fish species are all unique designs – tied with durable materials on Tiemco specialist fly hooks.
Making these flies at this quality obviously is more costly, but the results are the best durable fish catching fishing flies you can buy.
Stu's Superior Flies are ultimate in design, performance and durability – which result in you catching more fish, having more time fishing and not loosing the big one.
Online Shop: Visit Stu's Fly Shop

Hooked on Bait and Tackle
159 Old Geelong Rd Hoppers Crossing VIC 3030
(03) 9748 3811
Visit the website

Volume
Volume is an award winning Melbourne based independent full service digital agency.
Contact Details
Level 6
126 Wellington Parade East Melbourne VIC,
Australia 3002
P: 03 8415 8640
W: volume.net.au
Friends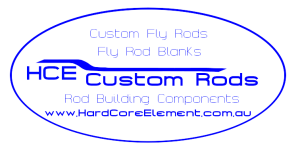 HardCoreElement Custom Rods
The Design Team at HCE deliver you fly rods of exquisite quality and performance to enhance your fly fishing experience.
High performance fly rods built by us right here in Melbourne Australia; quality assurance is guaranteed.
Visit our web site and you will find information about our products and services:
HCE Tuned Fly Rod Range.
Custom Fly Rod Design.
Supply of Fly Rod Blanks and Rod Building Components
SAGE Authorised Rod Building Partner and Dealer.
Australian Agent for CTS Fly Rod Blanks.
Authorised Dealer for REC Fly Rod Components.
Authorised Dealer for Snake Brand Fly Rod Components.
Should you have any questions, feel free to contact us at any time.
HCE Contact Details
Web: hardcoreelement.com.au
Tony: 0407 486 358

Wilderness Fly Fishing Guides
From beginners to experts, Wilderness Fly Fishing offers guiding for all levels to some awesome locations.
Wilderness Contact Details
Web: wildernessflyfishing.com.au
Scott: 0421 556 916