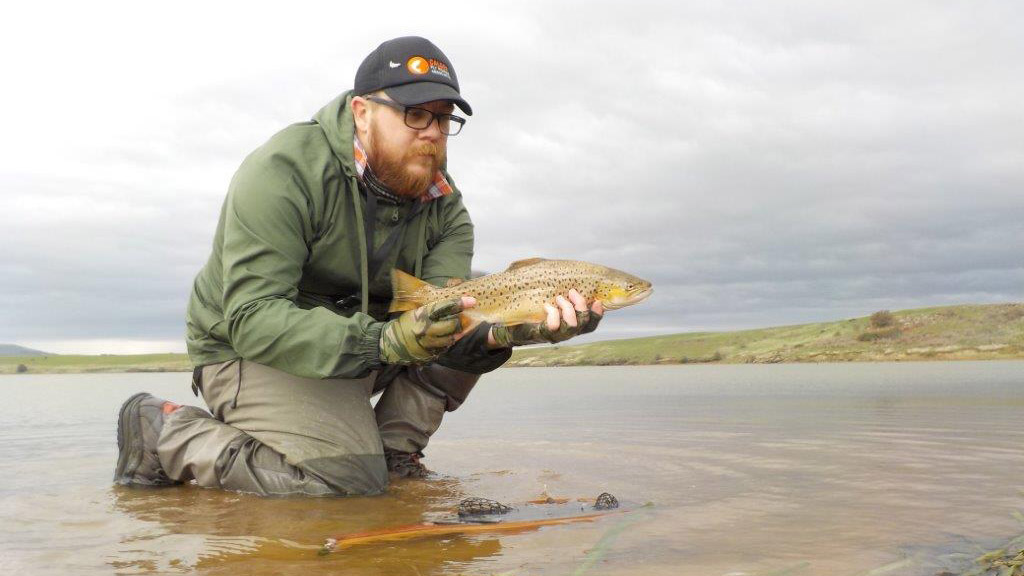 Whenever I've got a day of fishing planned the days leading up always deliver the perfect forecast – light breeze, frosty mornings and plenty of afternoon sun. When Saturday arrived the wind speed was up to 25km/h but I wasn't going to let that deter me. I pointed the car in the direction Moorabool Reservoir and by 7am there were a number of anglers enjoying the crispy and windy conditions. I settled for a spot along the South West shore so the wind was at my back, assisting my poor casting technique. It's at this time I remembered the wind can help an angler fool a wary trout as they're far to wise to fall for my tricks in still conditions. Casting a wet fly beyond the weed beds it didn't take long to feel the connection of a feisty brown and successfully land it in the net. It's always such sweet relief landing a fish though some of my best days on the water have been fishless. Sometimes it's the location, sometimes it's the company you're with and sometimes it's just because you're outside doing what you love.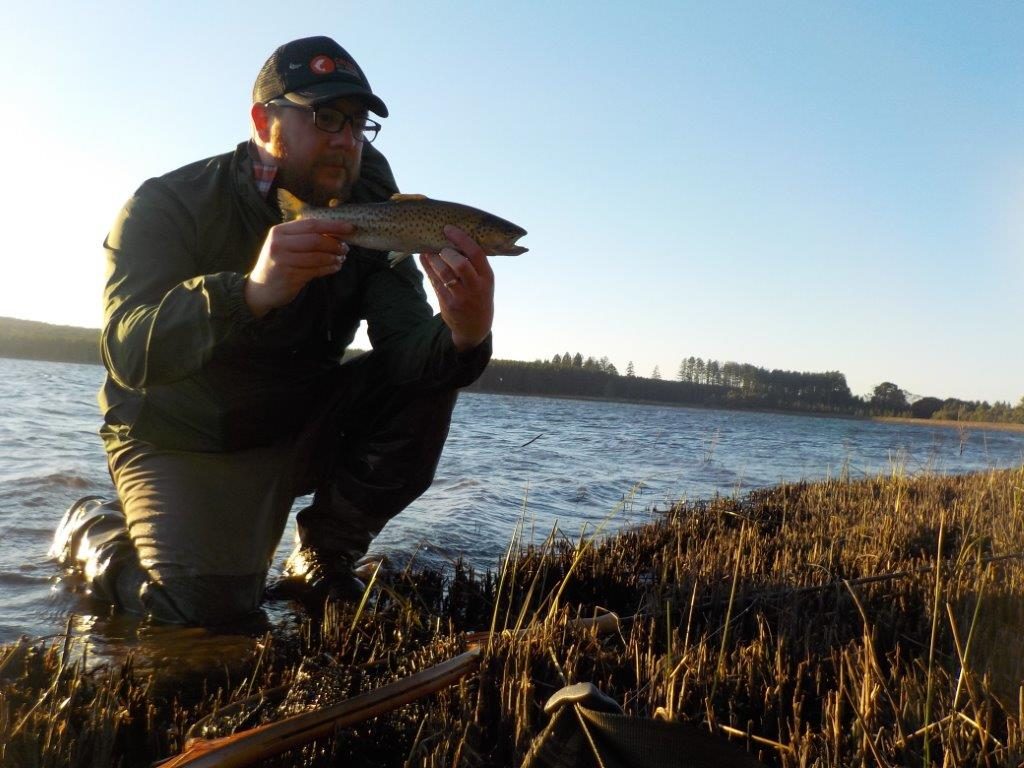 Moorabool Reservoir began to really chop up so I headed off to Newlyn Reservoir where I was hoping to get shelter along the dam wall. This move wasn't as productive as I'd hoped landing a small redfin but not a trout in sight. Next stop, Hepburn Lagoon. This piece of water has always intrigued me, relatively shallow compared to some of the other lakes and lots of weed beds. I arrived at the North West corner and began chatting to a bait fisherman who told me it had been quiet all morning. The water was really green so rather than tying on something bright which I'd normally do I went for a Fulling Mill Living Damsel in Olive.
Surely with the water this colour my fly would look realistic I thought to myself. As luck would have it, it did. On my first cast I started the slow retrieve working the fly through the water when I felt the strike and the unmistakeable fight a trout. Once landed I took a few customary photos and sent the 1lb brown on its way. I also received a thumbs up from the angler I was chatting too earlier which was nice.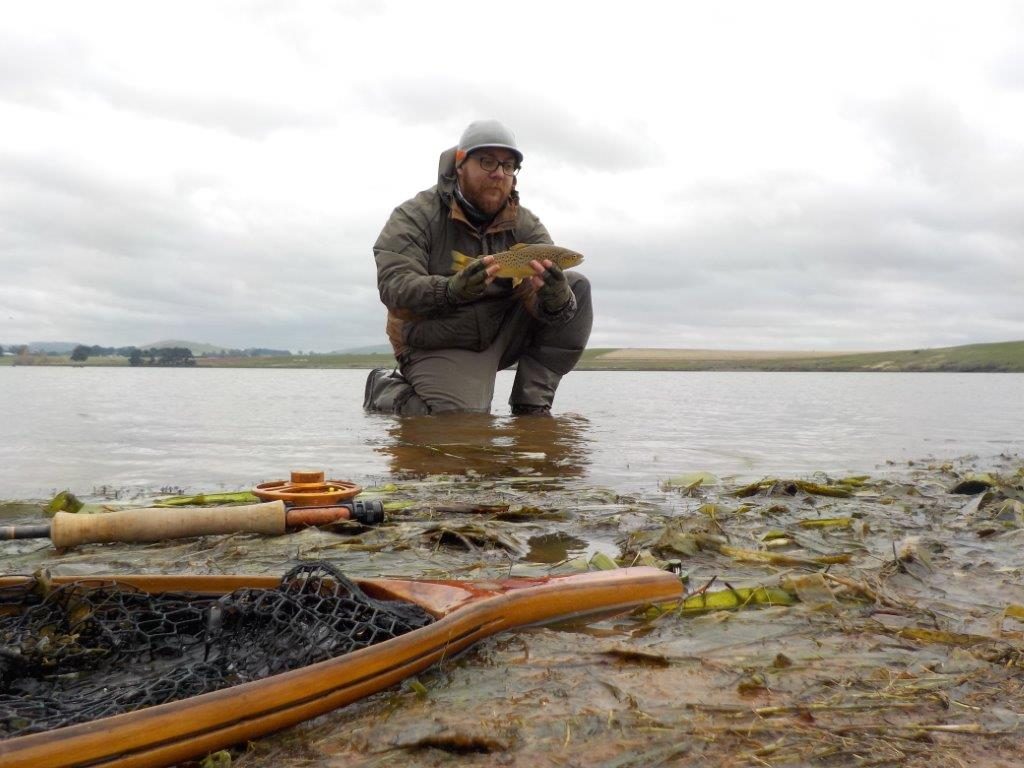 My Hepburn duck had been broken and a new level of confidence gained. Employing the same method I worked a section of the lake and hooked up a larger brown getting closer to 2lbs. This fish put up a really great fight with lots of runs before I successfully netted it. What followed was more photo's, more thumbs up from my new friend and a brown trout that swam away for someone else to catch.
I had 2 hours left of fishing time when the heavens really open up. For the record a spray jacket won't keep you dry in a downpour so I headed back to the car for more suitable attire. I was almost like a child running back to the water, eager to extract every last minute of fishing time I had left. More of the same technique followed along the North West shore, intermediate line castings into the deeper water, letting it sink and with a slow retrieve. This method along with the same fly fooled one last brown trout for the day.
Hepburn Lagoon & the Fulling Mill Living Damsel truly delivered on what was a great day out on the Victorian Central Highland Lakes
Cheers
Simon