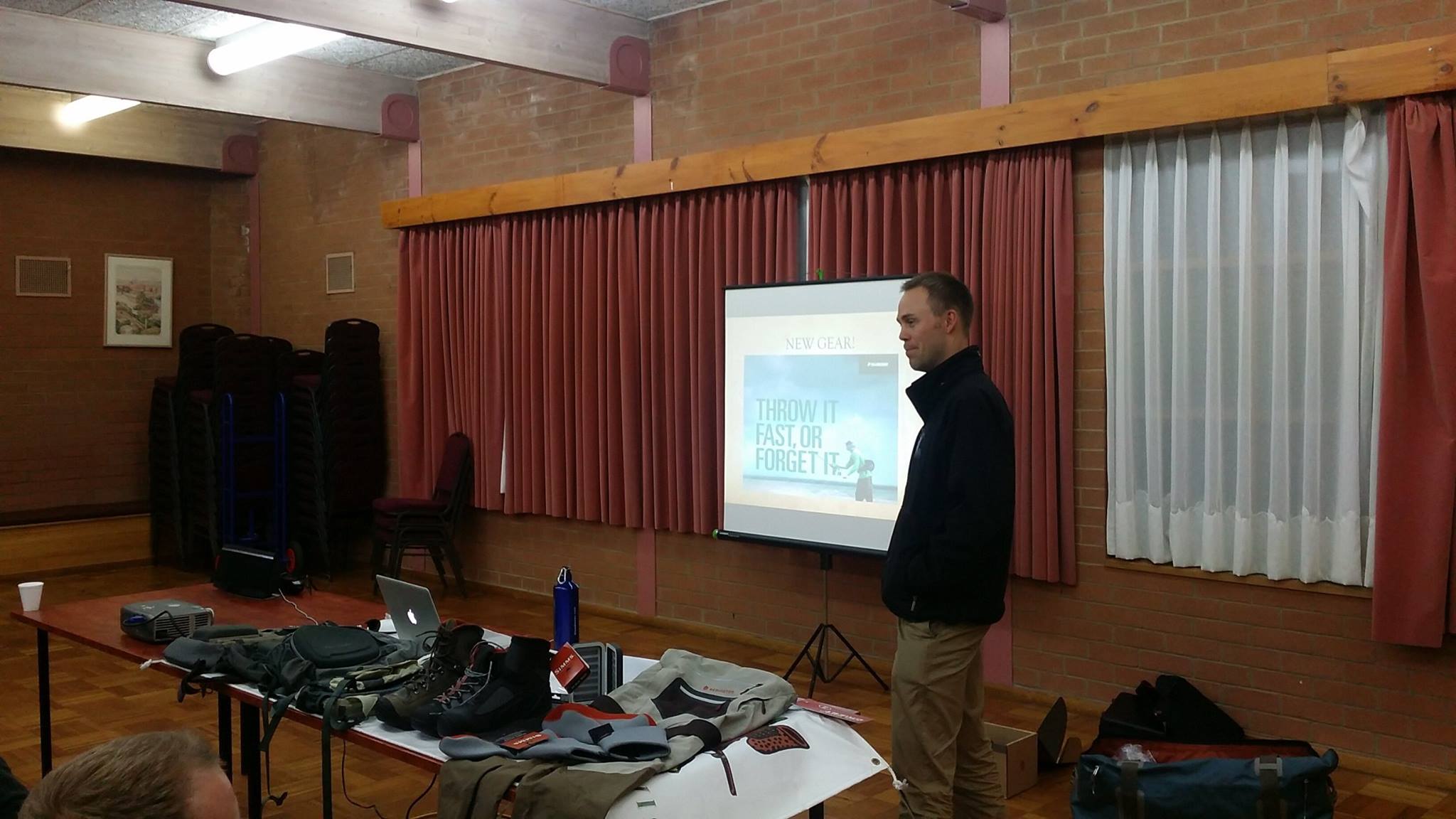 The Calder Fly Fishing Association would like to thank Andrew Fuller and The FlyFisher Online for the amazing night at our August GM.
With a great turn out, and some seriously intuitive advice from Andrew, the turned out to be an amazing event. Some of the new gear that is coming out these days is just fantastic in both quality and performance as outlined by Andrew, who emphasised the point of having great gear and backup gear when planning those remote/expensive trips.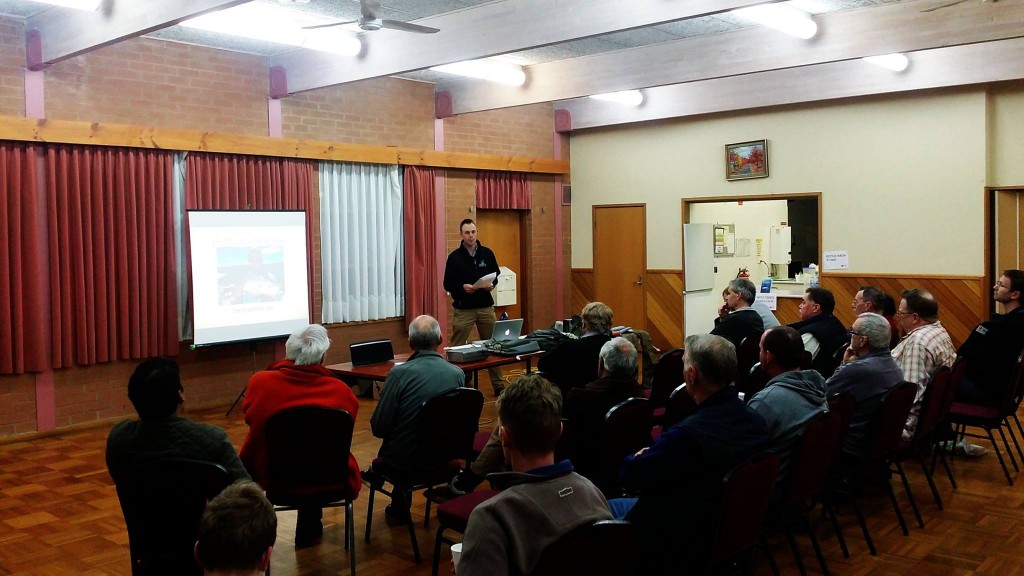 We would also like to thank Andrew for his raffle donation, which has gone a long way to helping the CFFA donate $100 to the Mick Mckay (FISH for Gold Supporting Mick Mckay to represent Australia) who is the current Commonwealth Individual Champion and a good friend to the CFFA. We know he will do Australia proud if he gets the funds to represent Australia in the up coming World Cup. So get onto his site, and donate today.