Club member Mark Hobbs and I went out on Saturday to get in our first session on moving water for the season. The location was a small river near Melbourne that is named after a royal bird (hint, hint). We fished the upper section first, which seemed quite low for September but still managed to get a couple on the Pilchard nymph (invented by Mark).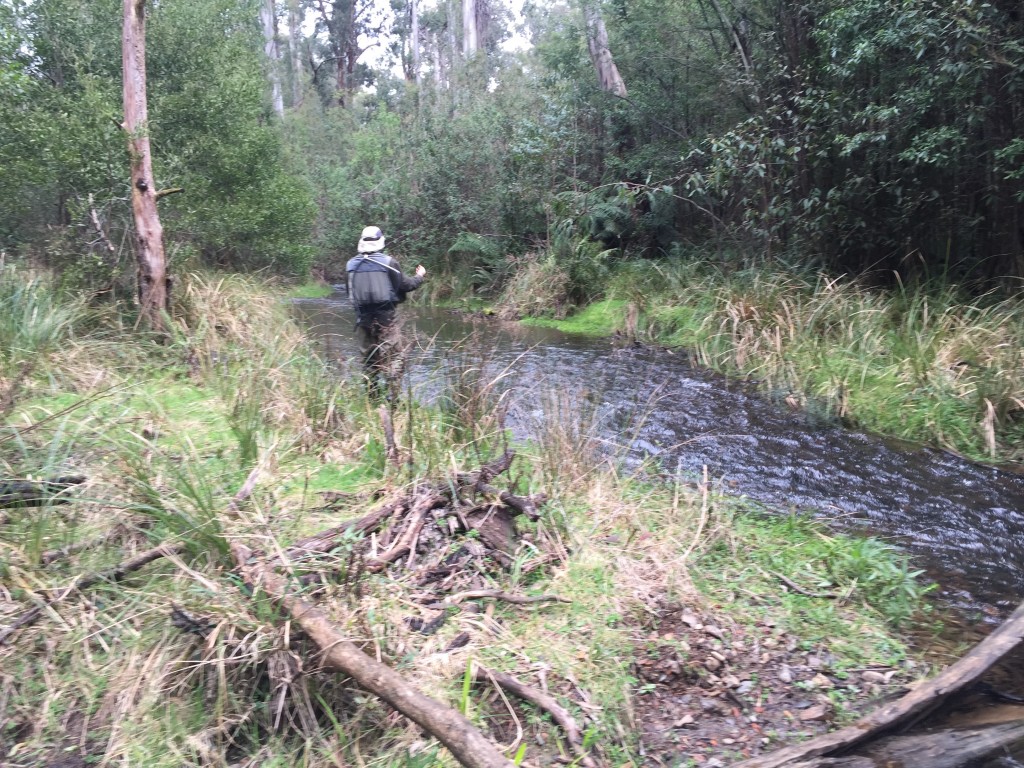 I got a nice chunky brown on the nymph out of a nice hole but the river became increasingly cramped and overgrown, so we headed back downstream to more open water. As we were fishing a heavy tungsten version of the Pilchard, we needed a large dry fly to keep it suspended and ended up using a large foam cicada as a indicator. It was a a huge surprise for us both when a rainbow appeared out of nowhere, purposefully gliding up to engulf the cicada in slow motion. After what seemed like an eternity, Mark set the hook and a feisty rainbow was in the net.
We ended up with over a dozen for the day, which is a pretty good result for the first day of the season.
Hope you guys went well too. Tight loops, Chris.