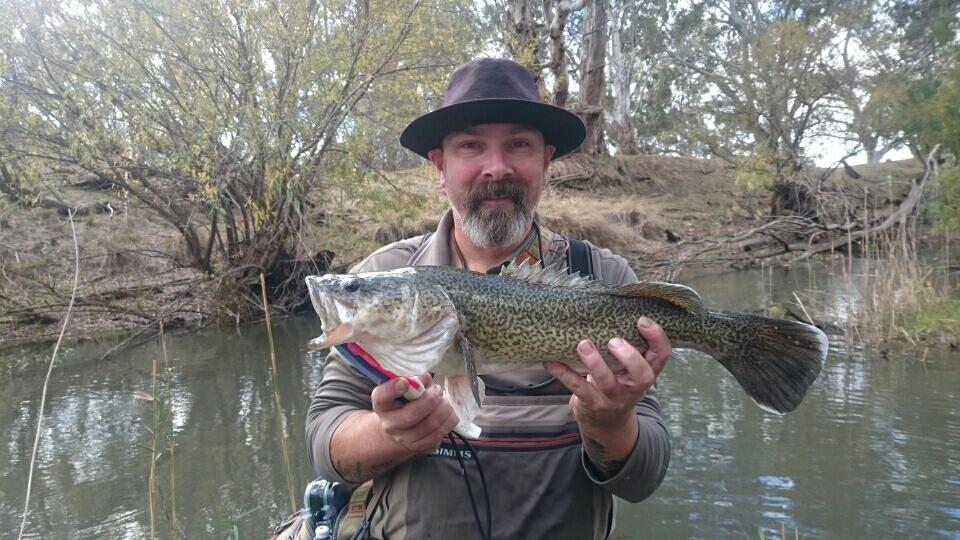 My surgeon's reassuring words (give your foot hell) finally meant that I could organise the CFFA's second native trip.
Following the postponement of our proposed speaker, due to work commitments, I presented at the CFFA's April general meeting on native fly fishing – specifically Golden Perch and Murray Cod. I covered land and water based techniques, flies and outfits as well as the next native trip venue. This was followed up by our raffle – a box of native flies which was won by Rob Rowe.
A couple of keen club members put their hands up for the overnight trip – you guessed it, Robert Rowe and Robert Buttler.
The drive to our spot took a little over two hours, camp was set up and we were on the water by 11am.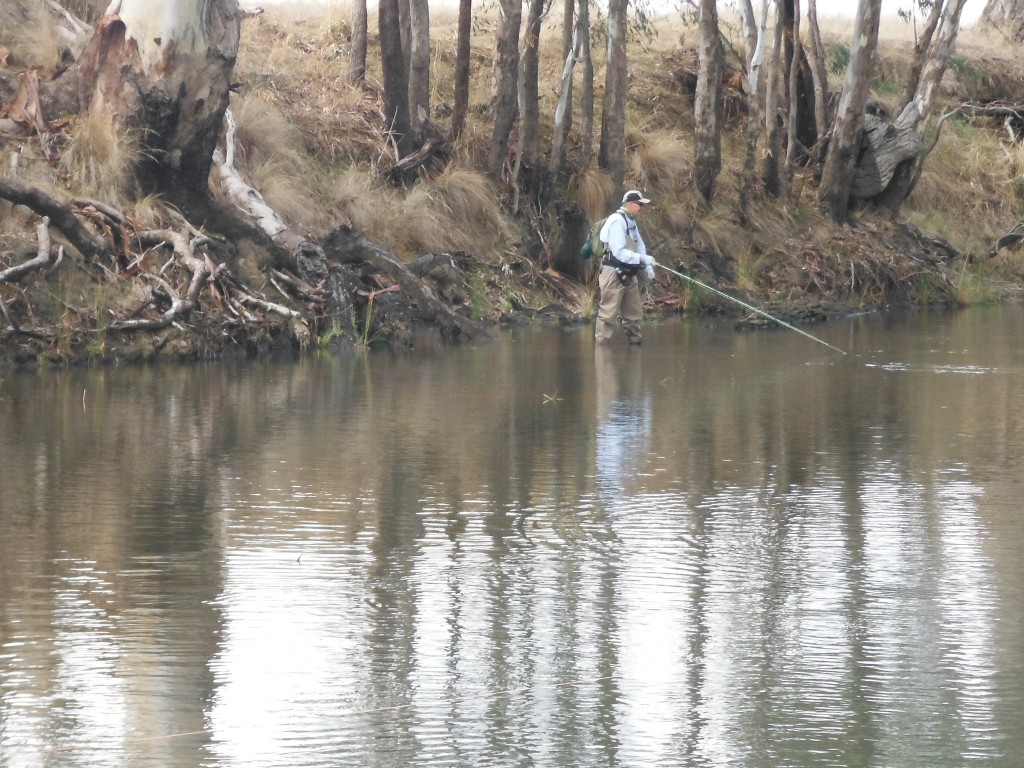 My familiarity with the spot helped as the first fishing session was well under way. I arrived at a spot where I had previously caught a cod and told Rob Lowe where to place his fly. Right on queue, the cod didn't disappoint us and took the fly on the drop and was promptly landed. The fly taken was the "cod Snack" as tied at last year's fly tying lessons.
All was quiet for the afternoon when Rob Rowe hooked and landed a small cod on the surface popper just on dusk. This fly was also tied at our tying lessons last year.
We had a rest and something to eat when we returned to camp and decided to call it a day. We spend an hour or two talking about the day's events and were amazed by the quantity of midge that our lights attracted. This was followed by coughing and spluttering as we proceeded to inhale said midge hatch.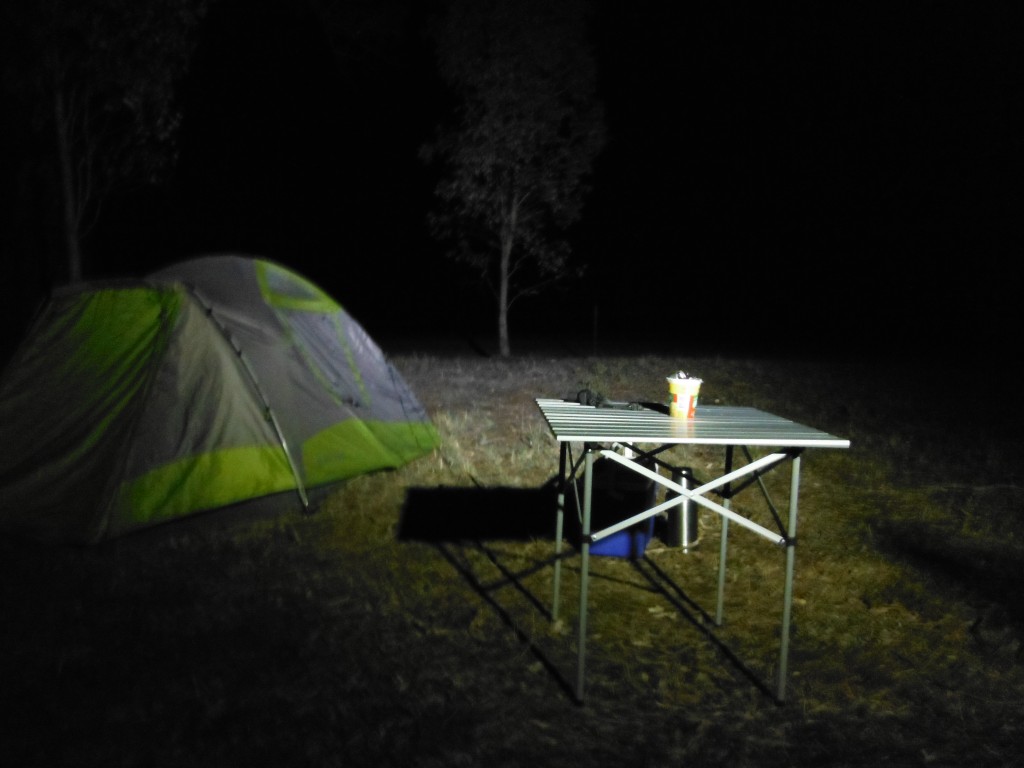 The night brought a huge storm to our small camp with wild winds, torrential rain without forgetting the thunder and lightning. Our camp held together and the storm abated by 2 am.
We were up before sun up and used our torches to find our way to the river. Things were again quiet until Robert Buttler landed a cod on the cod snack. I followed up when I hooked a good cod on the Cod Snack in front of the Roberts but lost it soon after. This cod also took the fly on the drop.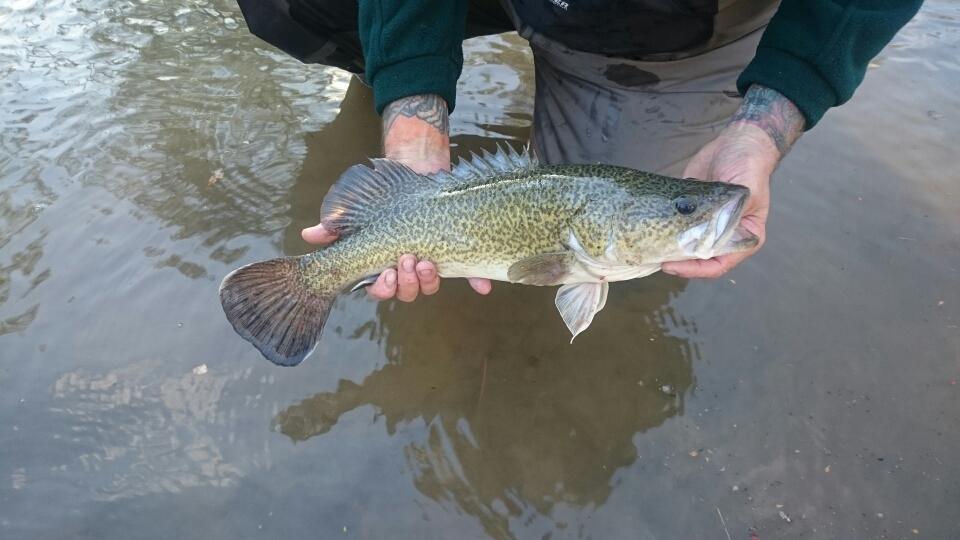 We decided to return to Camp at 9am and pack up as the heavens looked nasty. A change of spots and we were fly fishing again. Rob Rowe hooked and landed another cod on the Cod Snack and I managed to miss a couple to wrap up the trip.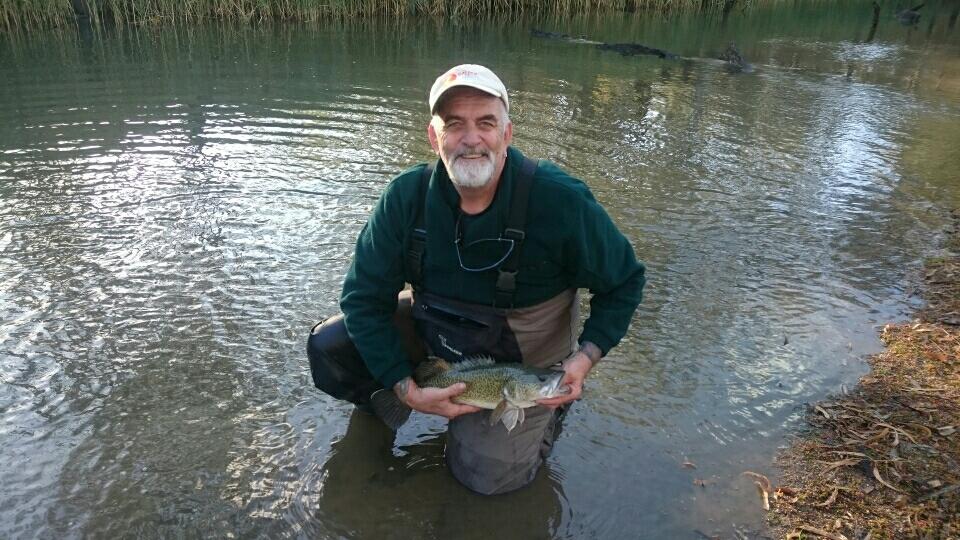 This trip was very successful as far as Murray Cod are concerned as they are known as the fish of a thousand casts and they lived up to this on this trip. The aim of the trip was to introduce members to native fly fishing and this was definitely achieved. I was very pleased with the ongoing success of both the Cod Snack and the Surface Popper and now can't wait until our next native fly fishing trip.
Tight lines,
Ben.