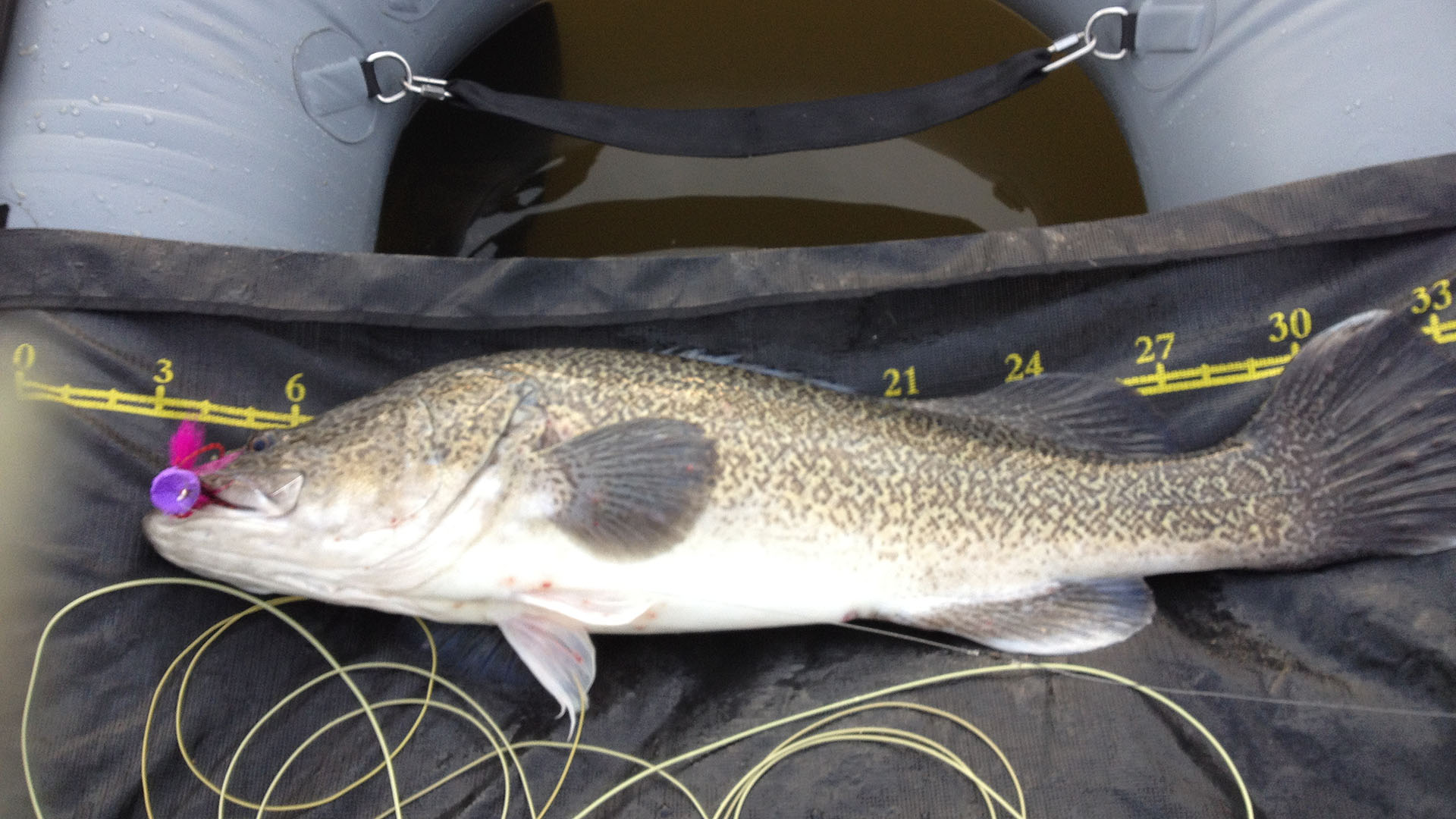 My recent successes have been in heavily fished areas but I have focussed on fishing at dusk and dawn. I decided to fish a very public and overfished area last night to prove this theory. I raised 2 cod within sight of caravans and tents targeting river bank structure. Although I fished from the water, I believe most of the spots fished were within reach of a bank cast.
This morning was totally different – a 45 minute pre-dawn hike to get to a secluded spot and on the water at first light. I thought my logic was going out of the window – hardly fished water and not a fish raised from bankside structure so I decided to have a few surface casts in open water and was rewarded with a 78 cm cod. I then hiked down steam to the next pool and was rewarded with two more hits and lost cod on subsurface flies.
I believe in trying to stack the odds in my favour, I had planned to fish Saturday night and Sunday dawn but the barometer was dropping Saturday night and the wind had turned southerly. I was fortunate to have the Monday off and waiting for better conditions and a morning rising barometer paid off.
Regards,
Ben.