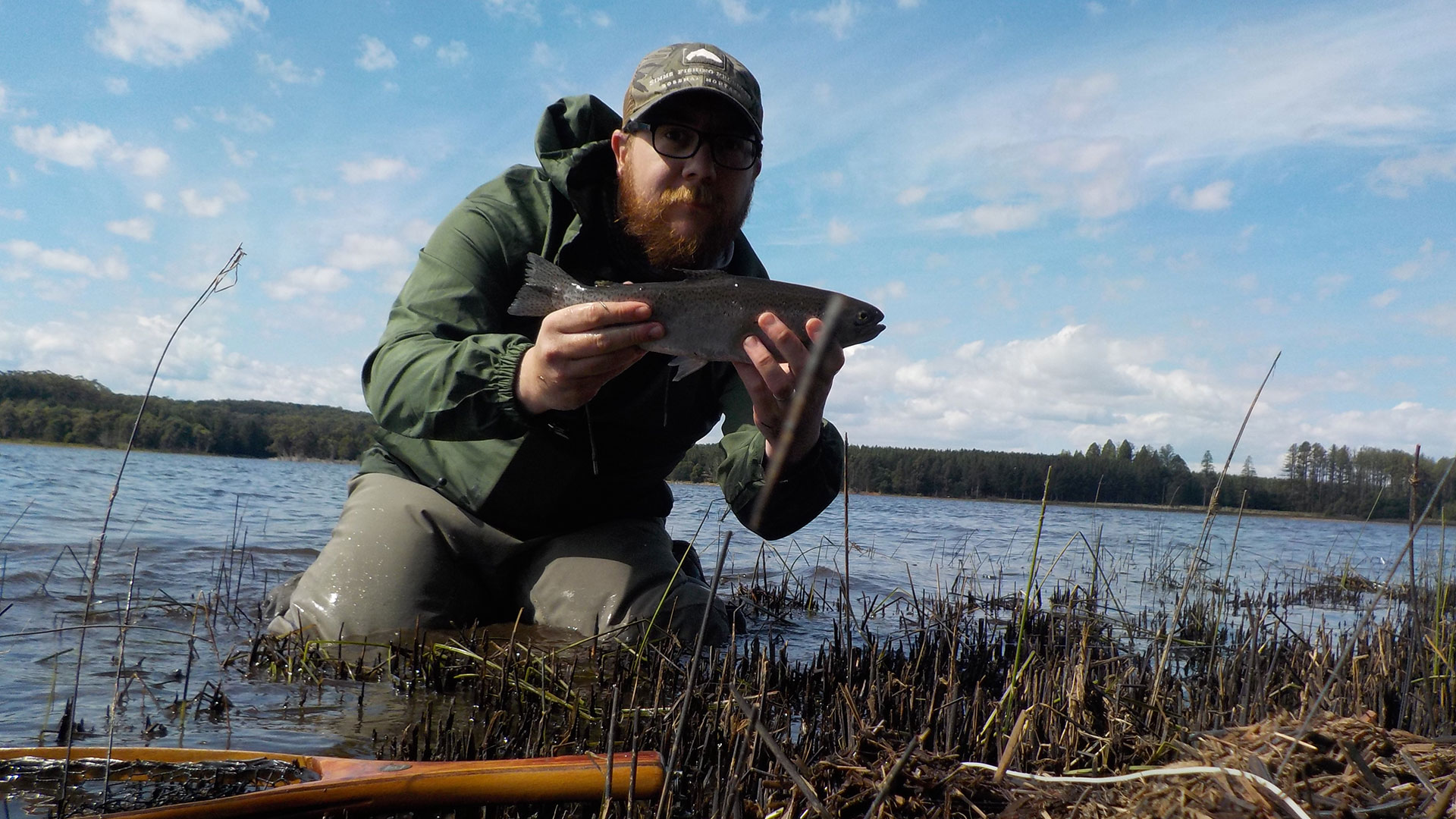 Tuesday 4th of April
Being a creature of habit my preferred local lake option is normally Lauriston or Coliban for its close proximity to home and knowledge of sheltered bays to get out of the wind. Having received some great intel from Mark & Michael (club members) and Rick Dobson (Aussie Angler Greensborough) I set the nav-man for Moorabool reservoir and it didn't disappoint.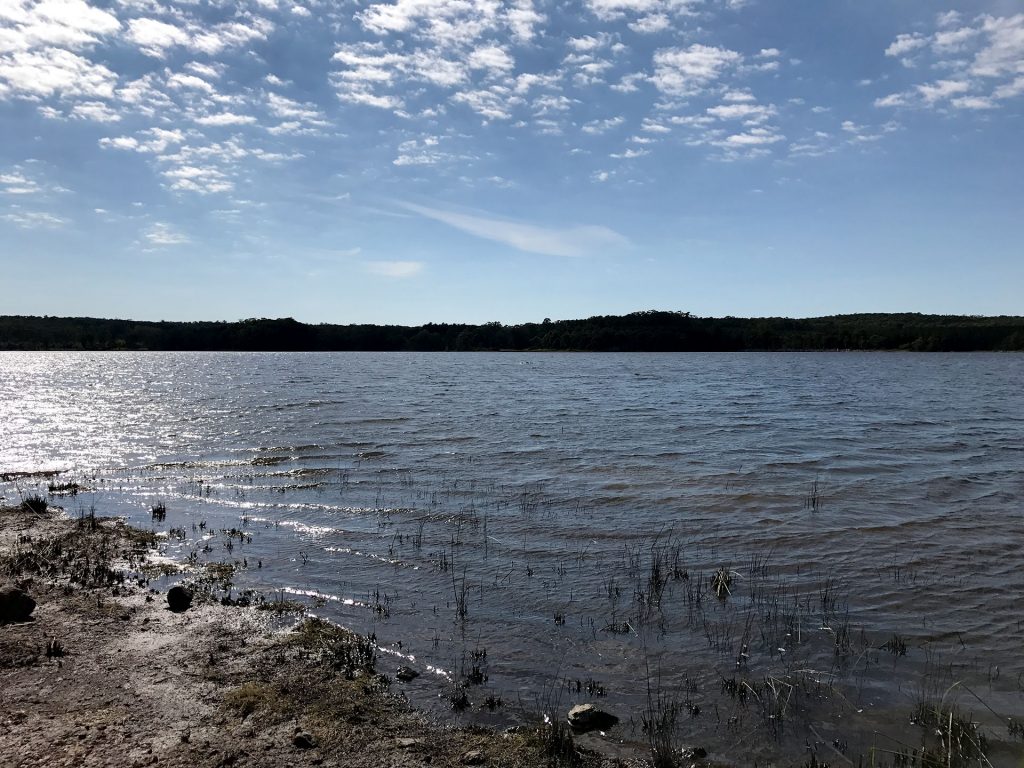 There's always an air of excitement and anticipation fishing a new location, have I made the right choice? What's it going to be like? Do I have the right flies? Am I going to be good enough to fool a fish? With those fears aside I hit the water with an intermediate line and a trusty "Ginger Mick" and began my slow retrieves.
Within the first hour I'd hooked a small rainbow only to lose it at my feet. The next few hours was spent lamenting over the one that got away as I worked my way around the south-west end of the reservoir without success. After a short lunchbreak I was back into it walking the shoreline and casting into the deeper water giving my line plenty of time to sink down. It wasn't too long before I felt a tap, lifted the rod and waited that brief moment to assess the situation……was it a snag? was it just weed?…….no, fish on! I quickly got my rod tip high and began to put tension on the fish getting line back onto the reel. I knew it wasn't a monster but none of that matters, it was a Tuesday, I was fishing a new spot and I had a fish on. After a short but nervous fight I netted a 1lb rainbow and was able to breathe a sigh of relief. The rest of the afternoon I watched the lake come alive with rising fish well out of casting distance and completely happy I'd ventured out to Moorabool reservoir for the first time.
Cheers
Simon Hall