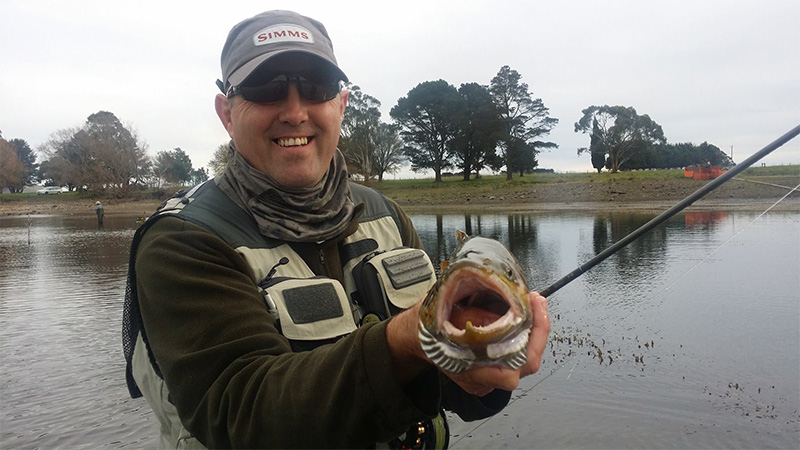 The CFFA has something very special this upcoming GM to be held on Wednesday 25th of June 2014 at 7:30pm. We encourage all members of the CFFA, that would like to learn a thing or two about fishing the lakes in the winter month, so join us and increase your chances of catching those big trout.
Our very own John Guljas, who has been fly fishing since the age of 13, with over 30 years of experience, will be presenting his very own tips & tricks on lake crafting. John has fished with and learnt from some of the premier fly fisherman across Australia during his tutelage, and has a wealth of knowledge that is truly an asset to the CFFA.
John will be presenting a slideshow presentation which will include a range of topics. These include selecting your gear, fly lines, leaders, tippet, smelting flies, observation, polarizing and much much more. John will be giving up some of his biggest secrets and only to the members of the CFFA.
John will also tie a fly he promises will maximize your chances the next time you get out. This is really a great opportunity, to give yourselves a great lesson, and a great chance of catching those big smelting trout through the winter months. So come down, join your fellow members, and enjoy the wealth of knowledge that this guy possesses.
The knowledge you will gain will truly be insightful, and will coincide with our July Hepburn trip on Sunday the 27th of July @ 10am.