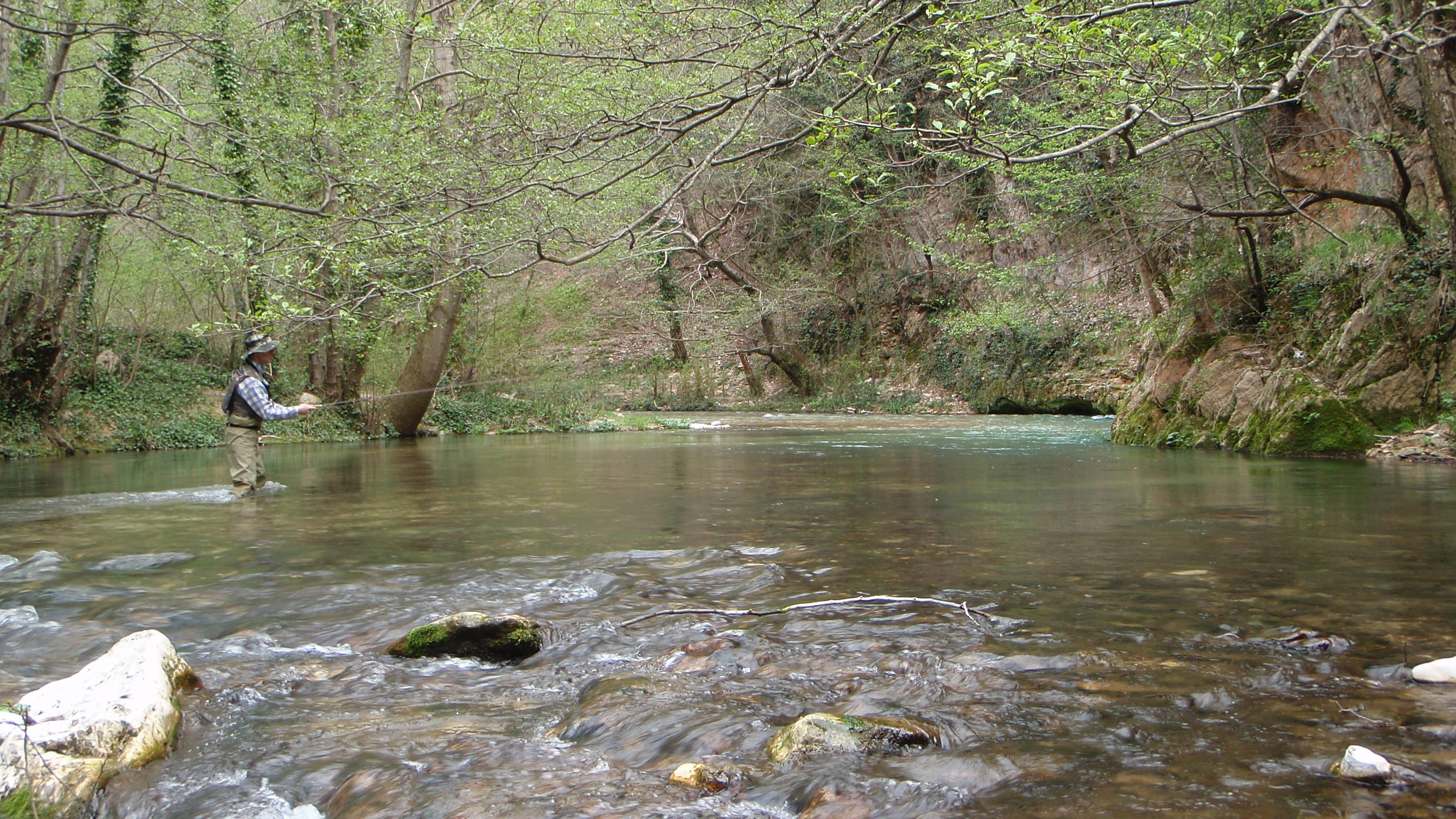 Do you want to learn some fun new techniques for casting and fishing a dry fly on small streams ?
Calder Fly Fishing club has arranged for an Italian Style Fly Casting Course , with the assistance of the SIM – Italian Style Fly Fishing Association (SIM), to be conducted for club members. This course will improve your accuracy, your loop control and fly presentation. As you improve, you will be able to cast your fly to places you never dared try, and with luck, fool some fish who thought they had a safe place to hide.
Calder club member Ian Mitchell is an instructor with the SIM and will be conducting the course.
The intention is to organise further courses (Improvement Courses, and Introductory Courses) in the coming months, as well as providing further ad-hoc coaching.
What the course will cover:
Background : including history , equipment, the philosophy behind the techniques
Introduction to The Angled Cast (and fishing variations) – this is the basis of all of the Italian Casts
Introduction to Under-The-Tip cast (one of the most useful fishing casts).
Some drills to help you practice in your own time
Practical session on the river – we put on a fly and do some fishing.
Note: On completion of the introductory course, participants will be eligible for the Improvement Course. The improvement course focuses on perfecting technique as well as progressing to learn some of the more difficult casts.
Participants will receive some printed notes, tuition and an associate membership for SIM which allows them to patriate in SIM organised courses for duration of the membership.
Who to Contact:
To secure your place, or for more information contact Ian Mitchell:
Mbl: 0412 168 020 or
Email: ian.b.mitchell@gmail.com
When:
Tentatively Sunday 3 April and Saturday 9 April. – 1.5 day course split over 2 days on separate weekends. (Given small numbers the dates/times will be flexible to meet participants' constraints.)
Session 1: Sunday 3 April 9:30am – 12:30pm (Red Tag Pool)
• 1⁄2 day grass casting – Learning the Angled Cast/Under Tip Cast
Session 2: Saturday 10 April 10:30 am – 4:30 pm (Steavenson River, meet Marysville Visitor info centre)
• Morning session – Perfecting the casts. Casting on the grass and water.
• After Lunch session: let's go fishing. Instructor will spend time with participants on the river, giving participants a chance to see it in action and try for themselves.
Who:
Anyone who has already had some basic casting instruction. You will need to be able to false cast, cast a loop, and shoot some line. (Not suited to first –timers or absolute beginners).
How much does it cost:
The cost per participant is $10 for Calder Fly Fishing club members.
This covers the cost of the first year's associate membership to SIM – Italian Style Fly Fishing Association. This is to ensure we have support from SIM and can use their course materials.
SIM is a not for profit organisation dedicated to teaching and learning Italian Fly Fishing, and runs courses for it's members. A special discounted price has been arranged for Calder Fly fishing club members to ensure it is affordable.
Number of Places:
2 to 4 places only, to ensure adequate time with each student.
As places are limited, you need to register your interest ASAP.
What to bring:
Session 1: (1/2 day)
Yourself
Optionally
A 2,3 or 4 wt rod that is 8 ft long or less
A reel with a Double Taper Fly line to suit your rod
Session 2: (full day, including on stream)
Yourself
Fishing Licence and a few dry flies for the fishing
Your waders (and/or whatever you wear when fishing in the river)
Lunch (something to eat and drink) – We will be have lunch together in the picnic ground.
Optionally
A 2,3 or 4 wt rod that is 8 ft long or less
A reel with a Double Taper Fly line to suit your rod
Note: rods/reels and lines can be borrowed from the instructor, but please let us know when booking.