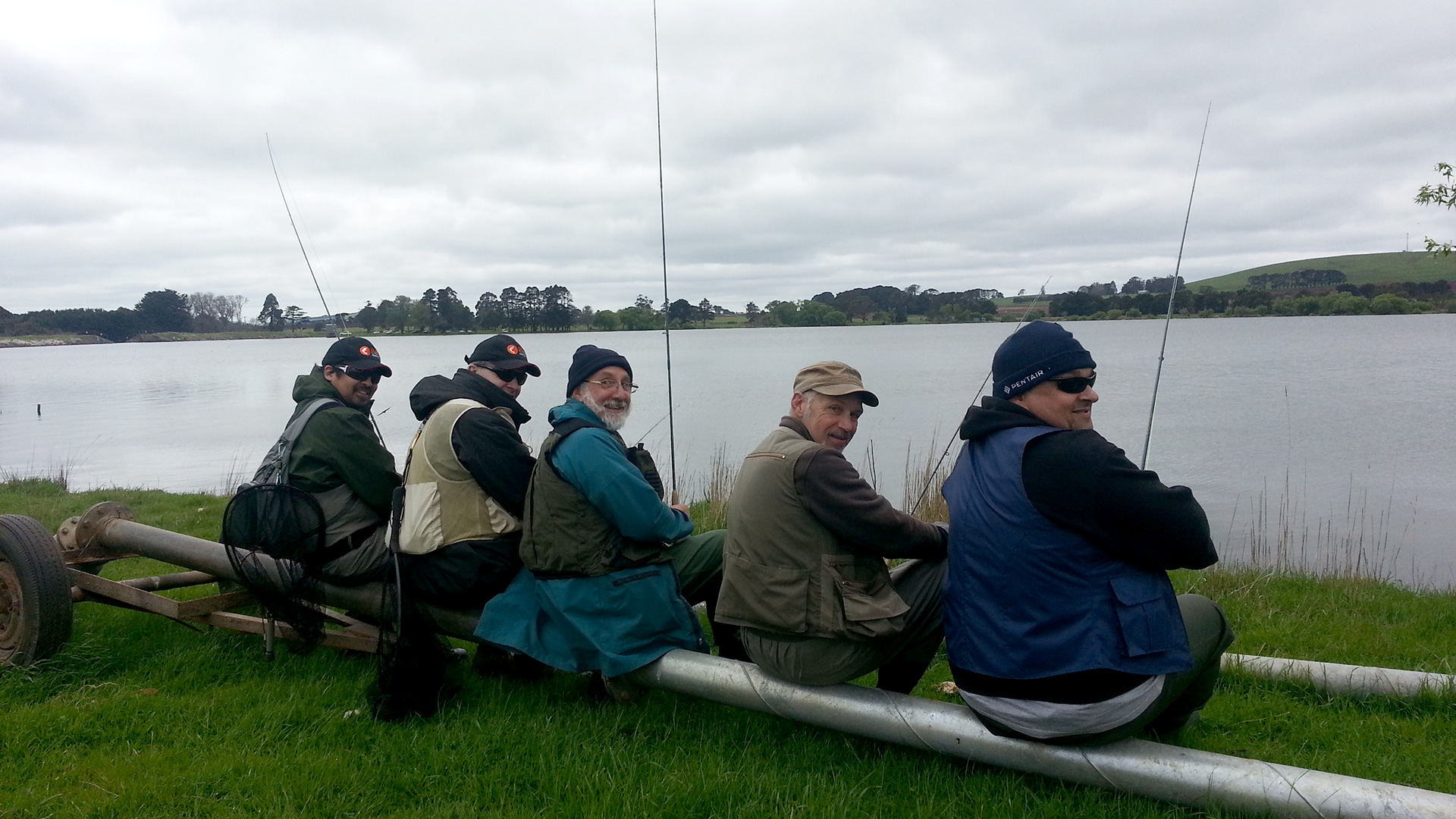 On October 26, 2013 the members of the Calder Fly Fishing Association headed to Newlyn Reservoir near Ballarat for the club's first ever trip.
It was a very enjoyable day, but conditions were tough with cool temperatures and a reasonable breeze blowing meaning that duns were popping infrequently. Although most fish rose only once, at least the fish were rising on that day. The previous week any dun that made an appearance was left to fly away, unmolested.
The day started well for club member Dusan, who captured a lovely 3 1/2 pound brown trout with is first cast. Spotted from the dam wall by fellow member and guide for the day Ian, it fell to a damsel nymph on the second twitch.
Later in the day when the others were just about to break for lunch, I spotted a rise on the edge of the calm and wind ruffled water. I cast a para Adam's about 50 feet to where the fish had just risen and after the standard God Save The Queen pause, managed to hook it. It went ballistic (for a brown) and jumped acrobatically three times before eventually succumbing to the net. The result was a lovely 4 pounder, a personal best for me at Newlyn.
Later in the day, many others had fish come up to the fly, only to miss the take but most were encouraged enough to look forward to the next trip. The next one being an overnight saltwater trip.
You can view the pics from the day in our gallery.
Tight Lines,
Chris Schrueder.