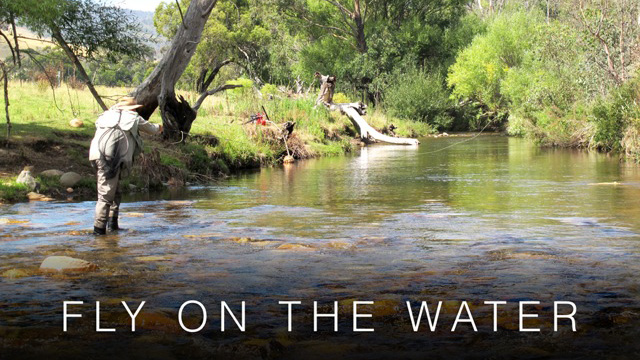 The Calder Fly Fishing Association is proud to present a rare screening of renowned author and FlyStream Magazine editor Philip Weigall's first ever documentary on fly fishing at our club rooms in Gisborne.
Philip will be introducing the film and then answering questions from the audience afterwards.
Filmed at a private fishery and in the remote highlands of Victoria, this documentary is an exploration of the concentrated psyche that is fly-fishing. Join Philip, renowned author of 8 books and a private guide and instructor; his brother Mark, and friends Max and Dale for an intimate fishing expedition to their favourite Victorian highland rivers.
Fly fishing is a journey, an experience to be savoured!
Featuring: Philip Weigall with Mark Weigall – Dale McCabe – Max Caruso
Script & Narration by Philip Weigall
Produced & Directed by Jane Harris
We hope to see you all there for what should be a great evening.
Location: Calder Fly Fishing Association
Macedon Ranges Further Education Centre
8A Hamilton St
Gisborne VIC 3437
Date: Wednesday July 23, 2014
Time: 7:45pm for an 8pm start
RSVP: info@calderflyfishing.com.au
The screening will be a free event, but please RSVP by Sunday July 20.